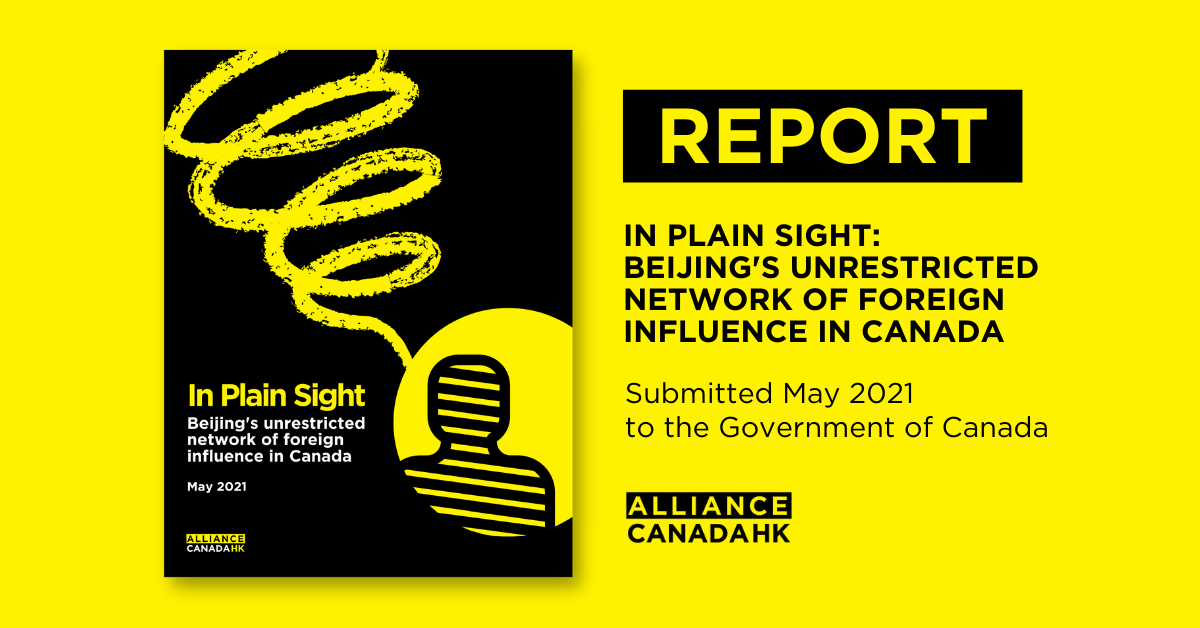 OTTAWA, ON (May 31, 2021) – Alliance Canada Hong Kong published a new report titled, "In Plain Sight: Beijing's Unrestricted Network of Foreign Influence in Canada." This report examines the Chinese Communist Party's (CCP) foreign influence and interference operations happening in Canada and provides recommendations on how to address these operations.
Read the full report here.
Seven aspects of the CCP's foreign influence operations are covered in the report:
Political influence,
Elite capture,
Surveillance and intimidation,
Information and narrative discursion warfare,
Academic influence & vulnerability of intellectual property,
National security,
United Front Work Department.